California Wood Workers Insurance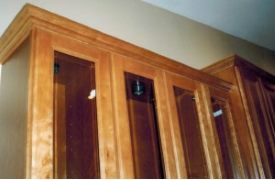 Whether you work at a Sawmill, do the bulk of your business on site or have a shop, there are potential risks that you need to prepare for as a woodworker.
We have the experience to help you plan for these risks and the right companies to get the protection you need at a reasonable price.
As a Woodworker, these are some of the types of insurance you might consider:
General Liability
Commercial Umbrella
Wood Workers Insurance in California
At American Tri-Star Insurance Services Inc., we work with many woodworking professionals in San Diego and throughout the state of California including:
Cabinet Makers
Sawmills
Fence Manufacturers
Flooring, Window and Door Manufacturers
Lumber Yards
And many more.
Give us a call to discuss the best Insurance plan for your woodworking business or use our secure quote form for a no obligation quote today! We strive for quality customer service in San Diego, California including the Long Beach , Los Angeles, Riverside, Sacramento, and San Francisco areas.